Company Information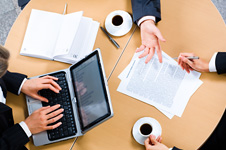 CV. Istana Kayu Sukses Makmur is a professional manufacturer that specializes in wood work manufacturing such as decking, flooring, and special order. The location of our company is at Semarang, Central Java – Indonesia.
Established in 2002. We are not the first company that moved in wood working, but our company grows in popularity in European, American, Middle Eastern and Asian markets.
We sincerely invite you to come visit us at our showrooms and factories or contact us directly for more information. We look forward to establish a long term business relationship with you for mutual benefit and success in the future.
Certificates

Mainly Production
Teak, mahogany, merbau, sonokeling, bangkirai, keruing, kuku, etc for flooring materials, decking and furniture components
Production Capacity
8-10 containers per month
Export Destination
Europe: Germany, Belgium, New Zealand, etc. Asian: Singapore, Korean, Japan, Hongkong, China.Africa: South Africa (Cape Town).Australia.Middle East.
Bank Correspondent & Payment System
PT. Bank Central Asia Tbk , Payment system : Telegraphic Transfer (TT) and Letter of Credit (L/C) at sight
Yellow Balau

Yellow Balau is a hardwood that is often used in the manufacturing of outdoor furniture. The appeal of Yellow Balau is its high density and durability. It is also finely grained, heavy and robust. The timber has a life span of about 20 – 30 years. In comparison to other species, Yellow Balau has only little tendency of warping or twisting and it is therefore adaptable to changing weather conditions.
Teak Wood

Teak wood is one of only a few well-known woods that are extremely durable. In the tropic, the wood is used primarily for making furniture. Teak furniture has been renowned to resist the attacts of insects and the corrosive effect of weather for hundreds of years. With its reputation no wonder the demand of this wood for furniture is still very high. Interestingly, not only is teak timber durable, but it is also quite hard and yet easily worked.
Head Office
Jl. Raya Kaligawe Km 5 – 6, Kawasan Industri Terboyo B-1S Semarang 50112 Central Java – Indonesia Phone : 62 24 6584939 Fax : 62 24 6580225
Contact Person :
Wiwiek Darmayanti
WA / Mobile : +6281390727230
E-mail : iksm@istanakayu.co.id
Contact Us
Should you need any further information about us, please do not hesitate to fill the form below 
Click